Pay tribute to your Domina Araneae. If for some inexplicable reason you are unable you are able to experience your Domina's delights in person with a session, then you are missing out! But you will be pleased and extremely grateful to learn that you can please and serve your Domina without being in her dungeon. If you deem yourself worthy of her attention, then you can get more of her direct attention through a range of gifts that your Domina would look favourably upon receiving.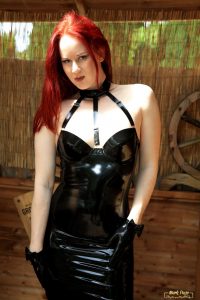 Your Domina has an Amazon Wishlist  Or a Throne Wishlist which has so many pretty things for you to choose from:
* You can buy incredibly sexy clothes and exciting toys which will help her make your fantasies  come true.
* Alternatively, you might find a host of different gadgets or games that will keep your Domina entertained throughout the day and ensure she is happy – which I'm sure is something to want your Domina to be…
* Or you might wish to support your Domina with everyday essentials from the WishList that she needs to keep her in the lifestyle she is accustomed to.
* If you are unable to make a bold decision on your own, you can purchase a gift card for your Domina and she will use it at her own will
Being a Dominatrix requires a lot of care and attention and costs a lot of money. Therefore, you would not go wrong with booking your Domina a spa day or a pedicure to help her remain at such a high standard that you benefit from. And, of course, gifts of money are always welcome. Being your Domina isn't cheap. I know you want to serve her well and you can do so by sending cash tributes to her via her Circlepay account: dominaaraneae@gmail.com. Such lavish attention from you will not go unnoticed or unrewarded by your Mistress. And it would be most appreciated.